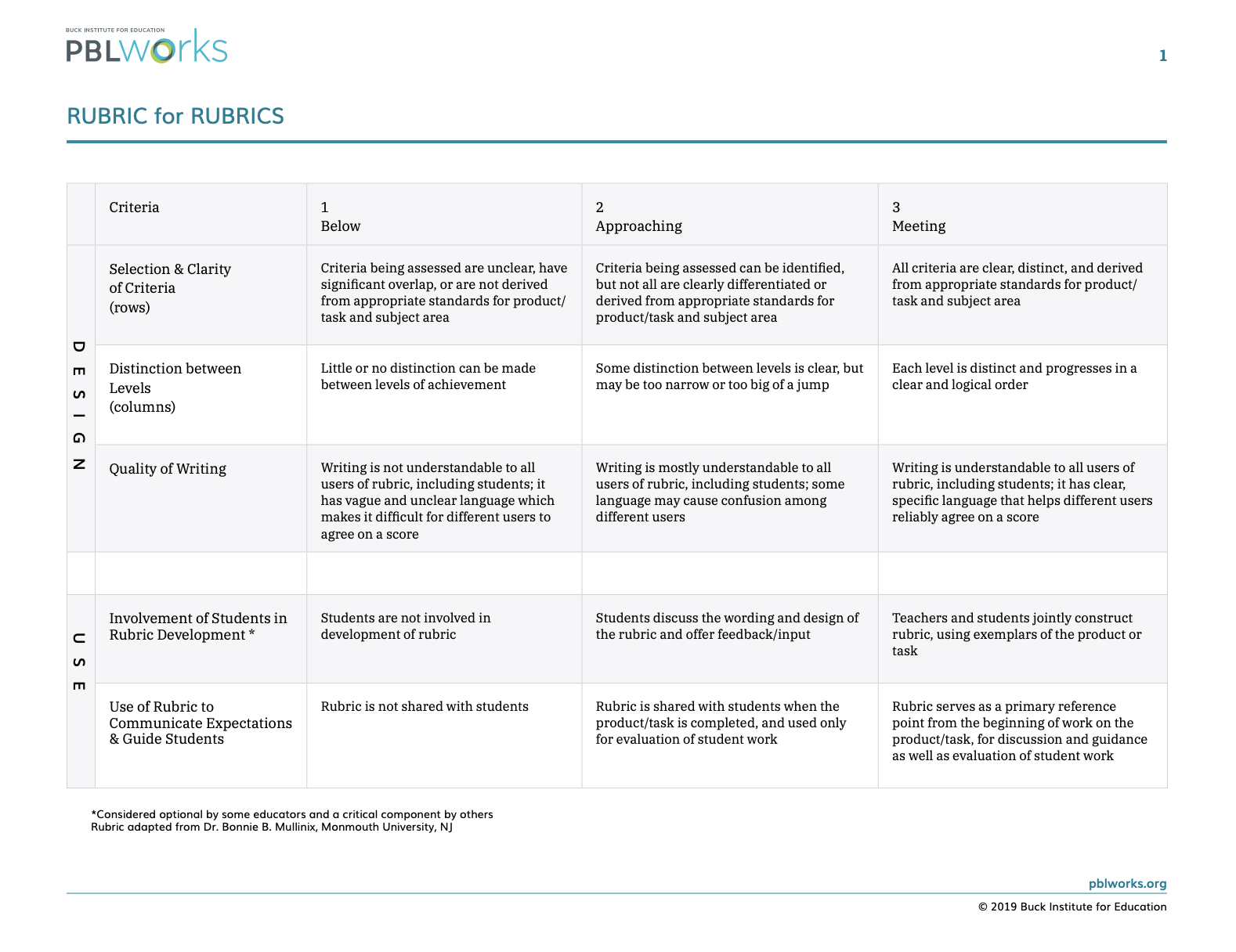 This rubric describes a well-written rubric, distinguishing between rubrics that meet, approach, or are below standards for selection of criteria, distinction between levels, and quality of writing. It also describes how a rubric is created and used with students.
Log in to get this resource...
To view or download this resource, log in here.