How can we create apps to address problems we see in our local community?
Subjects
Career/Technical (CTE), STEM
Key Content
user experience design, design thinking, mobile apps, prototyping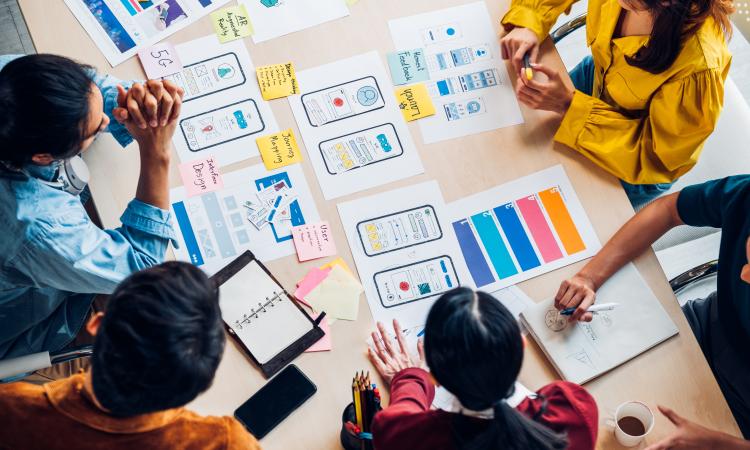 Students work in design teams to create mobile app designs that help to address an authentic challenge in their community. They leverage design thinking processes as they select and understand a meaningful challenge and the people it impacts, determine criteria for their app and ideate a vision, map out a user journey and user flow, and develop and beta test paper prototypes for their apps. Students pitch their app designs to an audience of community members who are potential users for their apps.