Product Toolkit: Business Plan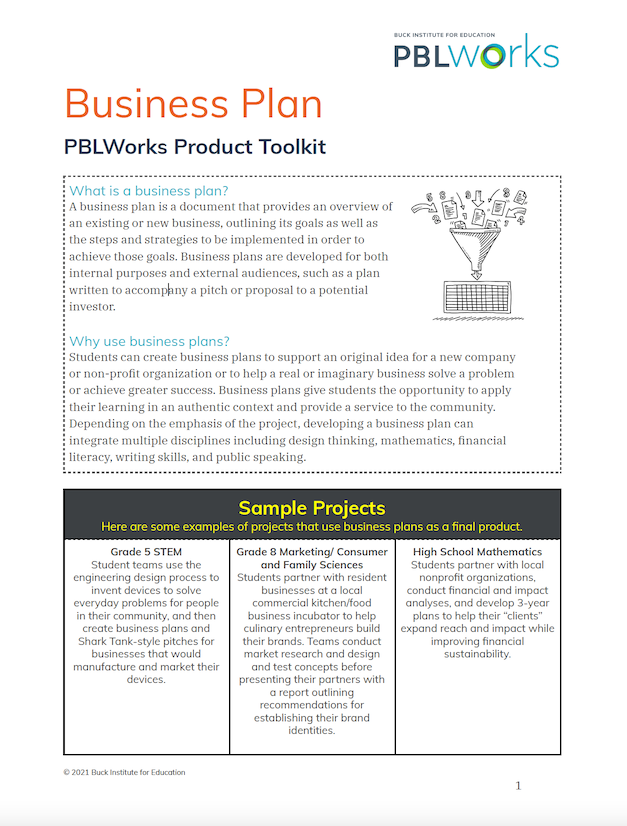 A business plan is a document that provides an overview of an existing or new business, outlining its goals as well as the steps and strategies to be implemented in order to achieve those goals. Business plans are developed for both internal purposes and external audiences, such as a plan written to accompany a pitch or proposal to a potential investor. Download the PDF to learn how to guide your students through the process of making business plans in PBL.
Log in to get this resource...
To view or download this resource, log in here.