Product Toolkit: Idea Talk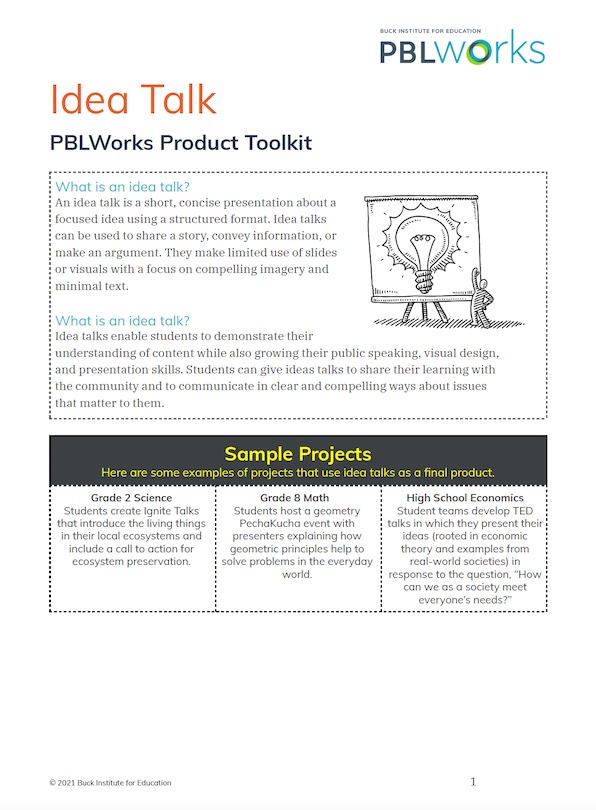 An idea talk (inclusive of TED Talks, PechaKuchas, Ignite Talks, and other formats) is a short, concise presentation about a focused idea using a structured format. Download the PDF to learn how to guide your students through the process of making idea talks in PBL.
Log in to get this resource...
To view or download this resource, log in here.