Product Toolkit: Picture Book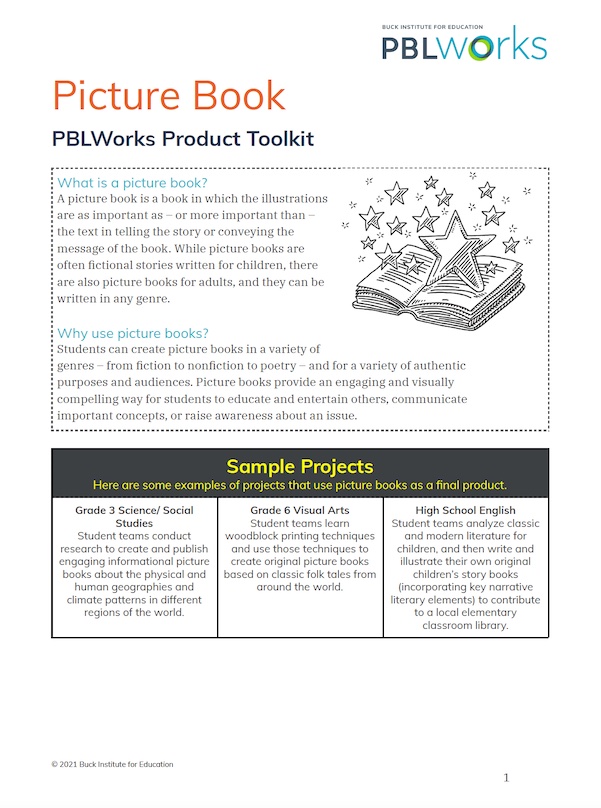 A picture book is a book in which the illustrations are as important as – or more important than – the text in telling the story or conveying the message of the book. Download the PDF to learn how to guide your students through the process of making picture books in PBL.
Log in to get this resource...
To view or download this resource, log in here.