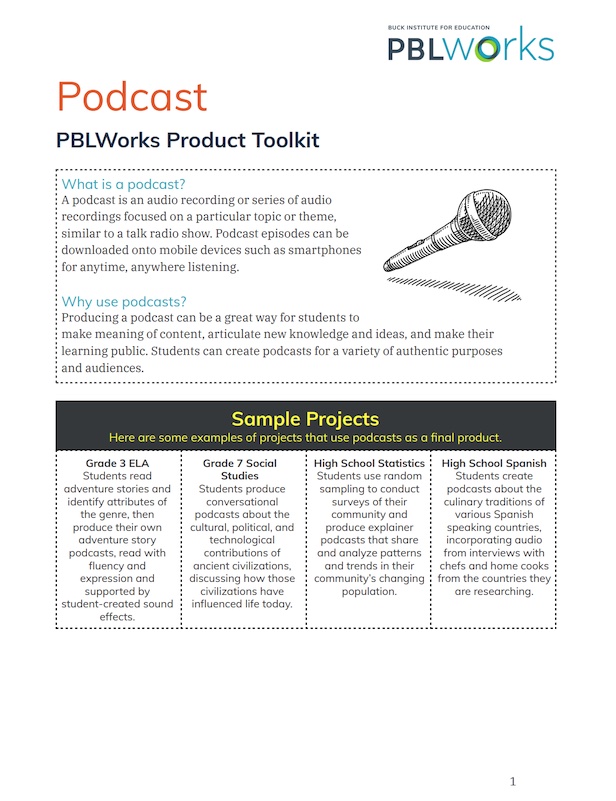 A podcast is an audio recording or series of audio recordings focused on a particular topic or theme, similar to a talk radio show. Download the PDF to learn how to guide your students through the process of making podcasts in PBL.
Log in to get this resource...
To view or download this resource, log in here.